Markham is a highly acclaimed artist renowned for his captivating murals and paintings. With a keen eye for detail and a profound understanding of color and composition, Markham's creations evoke a sense of wonder and also transport viewers to captivating worlds of artistic beauty. His work has graced numerous galleries, public spaces, and private collections around the world along with his works published in multiple national and international publications including The Finger Mag, Propulsion Magazine, Studio Visit Magazine, Ink and Voices, and Anima Mundi.
Markham's work is an embodiment of the independent artistic spirit which finds dark overtones of monsters and uncertainty by taking a surrealist view to reveal the beautiful ugly side of life that has no boundaries. –N. Matta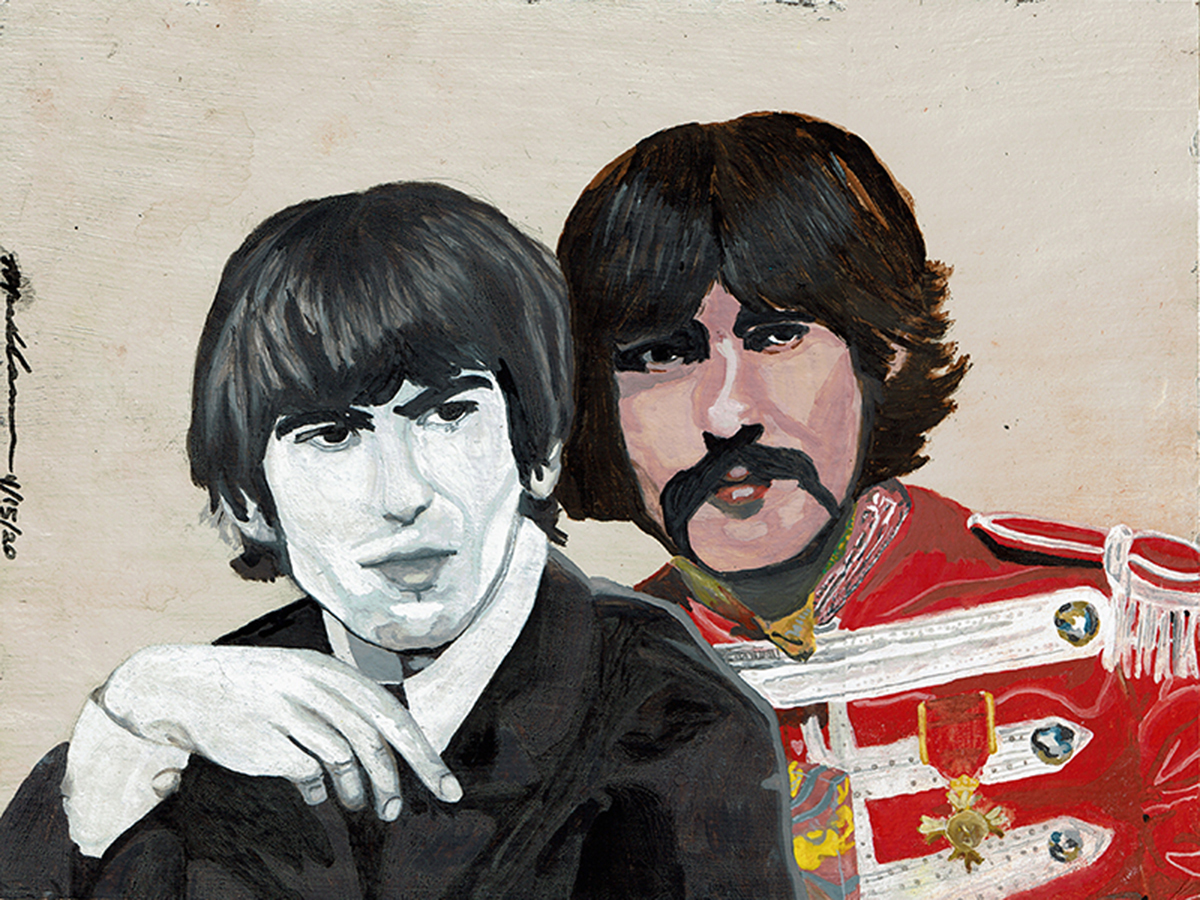 12" x 9"
gouache watercolor on treated
construction paper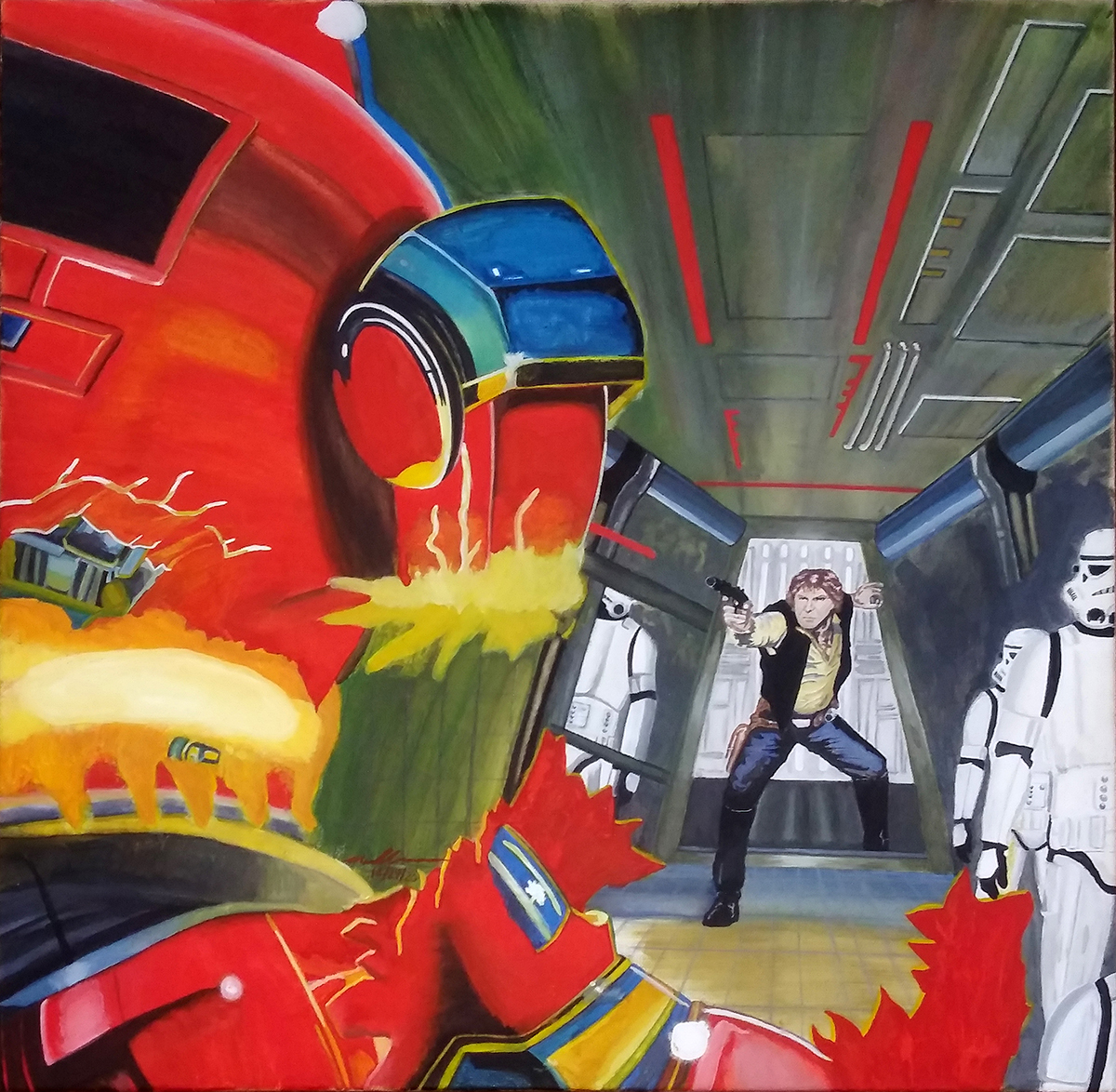 24" x 24"
gouache watercolor on canvas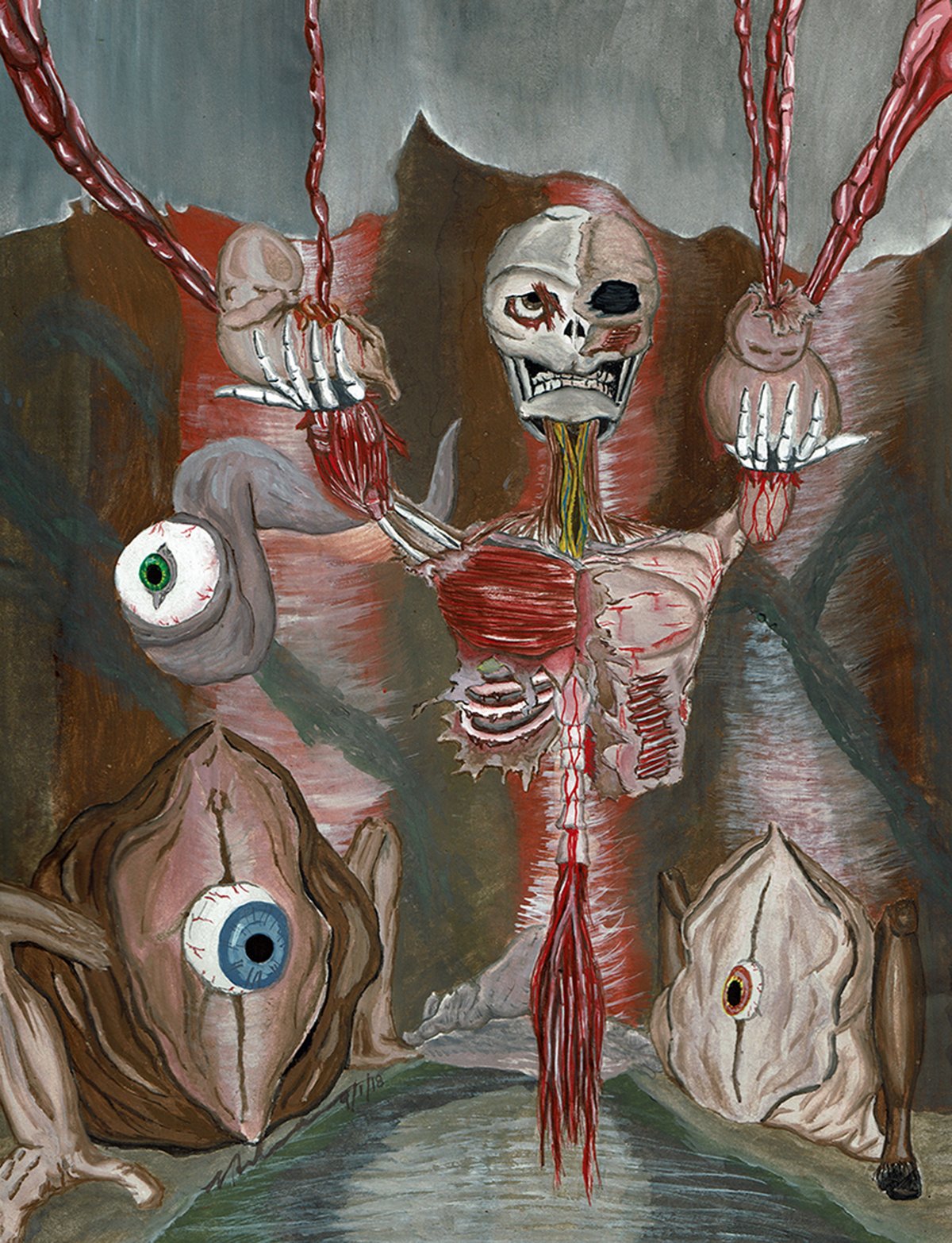 9" x 12"
gouache watercolor on
mounted paper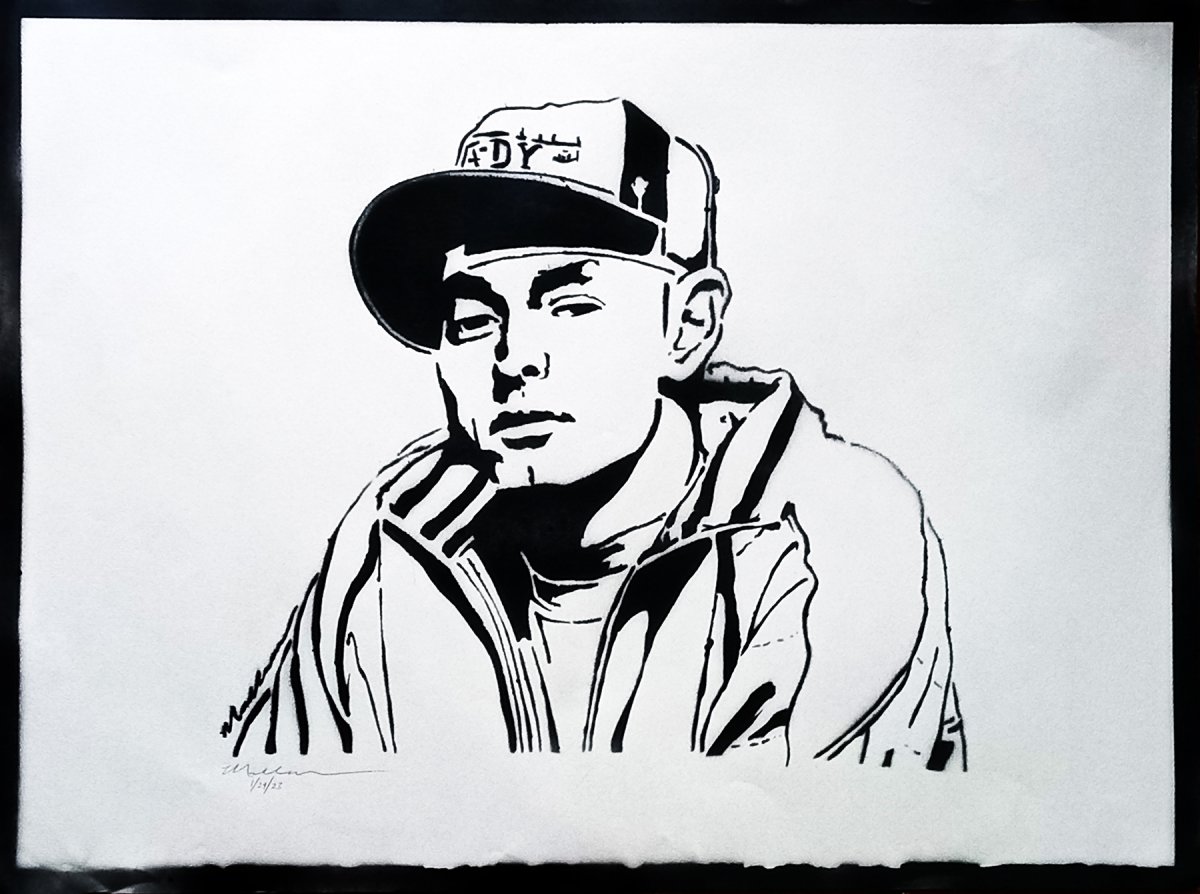 $5 Raffle
This month's $5 raffle piece is the Eminem stencil print #1. Just hit the enter to win button below to purchase your ticket. Each month the winner is randomly selected by Markham, so be sure to leave your email when purchasing to be entered in the raffle.

Surreal Artwork for Sale
Markham features an impressive collection of modern surreal and pop artwork that is available for sale. If you are a lover of surrealism and modern art, then this is the perfect place to explore some unique and captivating pieces.

Surrealism is a movement in art that emerged in the early 20th century, characterized by its exploration of the unconscious mind and the world of dreams. The surreal artwork for sale on Markhamartist1.com is a testament to the artist's creative imagination and unique style. The pieces are a visual representation of the artist's interpretation of reality, using vivid colors, bold shapes, and intriguing imagery to create a thought-provoking experience for the viewer.

One of the standout features of the Markham artist's surreal artwork is the attention to detail and the use of symbolism. Each piece is a carefully crafted composition that invites the viewer to delve deeper into the underlying meaning and message. From the intricate patterns and textures to the carefully placed objects and figures, there is always something new to discover and explore.

If you are looking to add a touch of surrealism and modern art to your collection, then Markhamartist1.com is the perfect place to shop. The website offers a convenient for purchasing artwork online, with a variety of payment and shipping options to choose from. Whether you are an art collector, a decorator, or simply a lover of beautiful and unique things, you are sure to find something that catches your eye on this website.
Other Places Markham Is Sold
DiMaggio Exquisite Jewelry & Fine Art
Gallery Art

Detroit Artists Market
Sherwood Forest Art